Top Mobile Sports Betting Apps
We review the best North Carolina sports betting apps that will be licensed by the North Carolina Lottery Commission. We've seen how these sportsbook apps work in other markets around the world and we review what they are offering in North Carolina.
1. Best Overall North Carolina Sports Betting App
FanDuel North Carolina arrives with a stellar reputation thanks to its excellence in the 19 states where it is live already.
This is an operator with extensive experience in mobile apps. That expertise has been well used in the mobile sports betting space, with the result that the brand tops the list for revenue and handle virtually everywhere it holds a license.
You can expect to find numerous online sports betting options, features and bonuses, all delivered in a mobile package with a focus on top-notch user experience. When it comes to all-round quality, this is a mobile app that ticks every online sports betting box.
2. Top North Carolina Sports Betting App For Welcome Bonus
Caesars Sportsbook North Carolina has a slight advantage over many of its rival online sportsbooks. That's because the famous online sports betting brand already has a profile here thanks to its operation of retail sportsbooks at two of the state's tribal casinos.
Mobile sports betting enthusiasts will find a superb all-round package here, which has been honed in 20 states and which begins with an eye-catching welcome offer. If your first bet of up to $1,250 loses, your stake is returned to you in the form of bonus bets.
You will also receive 1,000 Tier Credits and 1,000 Reward Credits to get you started on the brand's well-regarded rewards program.
3. Best North Carolina Sports Betting App For New Bettors
The DraftKings North Carolina betting app is, quite simply, one of the best apps in the US for sports wagering.
This has always been a mobile-first brand, and delivers an outstanding all-round offering that is currently available in 21 states. You can expect a broad range of sports to bet on, frequent offers, and excellent user experience.
New bettors will find this the ideal place to take the first step on a mobile sports betting journey. It's incredibly easy to find your way around, and your initial deposit can be as low as $5.
4. Top North Carolina Sports Betting App For Selection of Sports
BetMGM North Carolina delivers a superlative wagering experience. It is particularly notable for the sheer breadth of the choice of betting markets available.
Most sports betting apps will offer you the chance to wager on major sports, both American and international. However, this operator also features more niche offerings such as lacrosse, snooker, and rugby league.
You can be confident that, whatever sport you want to place a bet on, there will be plenty of options available to you with an operator that is now live in 21 states.
5. Best Unique Betting Options For North Carolina Betting Apps
The PointsBet North Carolina sports betting app is one of the best sports betting apps available in the 14 states where it is now live.
This is a brand with Australian roots that has flourished quickly in the North American market, helped by a mobile app that scores particularly well with reviewers at the major app stores.
It offers the opportunity to try out PointsBetting, where your payout or loss is determined by the margin of victory or defeat for your selection. The welcome bonus here is also eye-catching; it applies to your initial wagers on the first five days after you open an account.
6. Top North Carolina Sports Betting App For Prop Bets
The Barstool North Carolina sports betting app brings a distinctive flavor to online betting. This is a brand that grew as a platform for controversial, outspoken content around sport – and you will find the same edgy personality around its online sportsbook, which is now live in 16 states.
That drive to be different extends to its offers, with its exclusive range of bets standing out as a particularly creative style of promo.
These are a line of special props and odds boosts, many of them delivered by the punchy media personalities who populate the brand.
7. Best North Carolina Sports Betting App For Regular Bonuses
The WynnBET North Carolina sports betting app may not have the widest range of leagues and events to wager on. It may be live in only 10 states so far. But there is still plenty to like about a mobile sports betting app that carries the name – and the support – of a well-known luxury casino brand.
Given the relatively small choice of sports, it may come as a surprise that there are so many promos that give you a chance to add extra value to your wagering.
The steady stream of offers includes boosts to same-game parlays, a couple of hours each week when the juice is reduced on selected games, and a prize for the biggest paying parlay of the week.
8. Top North Carolina Betting App Rewards Program
The BetRivers North Carolina sports betting app is likely to be one of many online sportsbooks to offer rewards programs to regular bettors in the Tar Heel State. However, few are as user-friendly and as comprehensive as the iRush Rewards scheme, which is available to players in 14 states.
There are 11 tiers - though the top one is invite-only - and the more you play, the higher you rise through the ranks. As you ascend, the benefits on offer become ever more enticing.
However, we advise that you should always stay within your comfort zone, and don't wager more than you can afford simply to earn more reward points.
9. Best North Carolina Sports Betting App For Live Streaming
The Unibet North Carolina sports betting app will deliver a host of sports events for you to wager on, with a strong emphasis on live betting – and the chance to watch the action as it unfolds.
This is an online sports betting app, with a long history in the UK and Europe, that is impressing bettors in the five states where it is live.
Increasing numbers of sports bettors enjoy the thrill of live betting, where the odds change as the game ebbs and flows. Being able to watch the action live adds to that excitement – and this is a great sports betting app if you want to tune in after putting your money down.
Are North Carolina Betting Apps Legal? 
Legal online sports betting could be coming to North Carolina by the end of 2023 – even though there are several hurdles to clear before mobile sports betting is legal in the Tar Heel State.
Efforts to introduce legal sports betting in previous years foundered, but there is said to be widespread support behind a bill due to be submitted at the start of March 2023.
That bill has to clear both the house and the senate, but the state governor, Roy Cooper, is reported to be in favor. If the bill is passed, the work of putting a regulatory framework in place for legalized online sports betting will begin – that could be completed by the end of the year.
How Many North Carolina Sportsbook Apps Will Be Available?
The exact number of legal sportsbook apps that will be available to sports bettors in North Carolina has yet to be decided. However, if the bill due to be launched in early March 2023 is passed, there may be 10 or 12 licenses for mobile sports betting apps.
It remains to be seen how many of these may be allocated to professional sports teams in the state – though it is likely that most teams would partner with a commercial online sports betting partner to deliver a mobile app.
Can You Use Multiple Betting Apps In North Carolina?
Signing up for mobile betting apps in the US is free – and that is far from the only reason why you might consider opening more than one online betting accounts.
Perhaps the best reason to register with several mobile sports betting apps is that by trying out various operators, you will find the ideal sportsbook app for you and the way you like to wager.
You will also be able to take advantage of an attractive welcome bonus at each of your online sports betting apps. And, as time goes by, you might become adept at comparing the odds on offer at different mobile apps so that you can work out which carries the most competitive odds on the betting markets you enjoy most.
North Carolina Sportsbook Apps: Best App Store Ratings
When you are trying to choose the best sports betting app for you, it can be useful to do some research – notably at the App Store and Google Play Store.
Here you will find ratings from other states of all the providers of North Carolina mobile betting apps, with opinions from those who have used them elsewhere.
You will be able to check the ratings and reviews before you begin to download sports betting apps. See if there are any complaints that are made consistently, for example.
Be aware that some operators launch a mobile app for each state where they attain a license, while others – such as the DraftKings sportsbook – simply make the existing app available to the new state when it launches.
What To Look For in Legal Online Sports Betting Apps
In picking a sports betting app there are a few key features to keep in mind. Here's a breakdown of some of our favorite sports betting app features.
Mobile Speed

When it comes to online sports betting, app speed and responsiveness are an underlooked area of concern. Sports bettors want to find games and place bets as quickly as possible, especially when live betting. If you love live betting, app speed and responsiveness are going to be your best friend because you have to place your bet before the line changes. Users with slower internet speed can expect delays when placing live bets so make sure you have a strong internet connection before wagering. If you have slow internet speed and live bet, do not expect your bet to register before the line changes. With that being said, if you are also trying to use your sportsbook's live-streaming feature, expect frequent buffering and minimal action. Having good app speed and responsiveness mixed with a good internet connection is the key to finding games, watching streams, and placing bets. Without this, you will be having a worse gambling experience than you could be having. Be sure to have a strong internet connection or cell reception to get the ultimate sports betting experience on your sportsbook.

Lucrative Welcome Offers

Welcome offers are a nice incentive sportsbooks give their new users to thank them for choosing their website. Welcome offers can come in the form of a deposit bonus, a risk-free bet, a casino chip, free spins, and more! All sportsbooks offer different welcome offers, some better than others. It is a competition to gain the user's trust and loyalty. The expectation that comes with these welcome offers is that you will create an account using their sportsbook and make a deposit. Also, every sportsbook offers different welcome offers based on different sporting leagues. Choose the welcome bonus that works for you. You could see a sportsbook offer a welcome bonus containing free bets towards the NBA or even a welcome bonus that is a deposit match.

Exclusive App Only Promotions

Like welcome offers, sportsbooks will offer their users different promotions to thank them for using their services. These promotions can range from a risk-free bet to an odds boost! They also provide users with loyalty programs giving them more rewards. This is another way of keeping the customer's loyalty with them but at the same time thanking them for their loyalty. Check with your sportsbook or read our reviews to see how to join the loyalty program and start earning free rewards. All sportsbooks offer promotions and bonuses at different rates, sometimes weekly or even daily. However, sometimes these rewards can come with expectations like a wagering requirement and deposit requirements.

Wide Sports Selection

Having a wide variety of sports to bet on might be the unsung hero of the sports betting world. Every sports fan knows the season does not last forever and there will always be an off season. Sportsbooks that offer a wide variety of sports give users the option to bet year-round on different leagues around the world. This allows bettors to add multiple leagues and games to a parlay and personalize bets in their favor. The fact of the matter is some sports are harder to bet on than others but giving a wide variety of sports gives users the ability to research and place bets with favorable odds.

Competitive Betting Odds

Getting the best possible odds is one of the first things a sports bettor should look for when choosing a sportsbook. All sportsbooks offer different odds so find which offers the best odds for your favorite sports. Having slightly better odds can have a major impact on your profit; better odds just mean a better win. Sportsbooks will also offer promotions like boosted odds, giving bettors competitive odds. Choosing the sportsbook that offers the best odds on the sporting leagues you like to bet on enhances your betting experiences and gives you bigger payouts.

Incredible Betting App Interface

A sportsbook app with an easy-to-use interface gives users a better experience when using their services. The best sports betting apps should be user-friendly, clean, easy to navigate, as well as being quick and responsive. The Fanduel sportsbook app is a great example of a sportsbook that has a great app interface.

Flexible Payment Options

Having a variety of deposit and withdrawal options on your sportsbook makes it easier for you to place more money into your account and withdraw your winnings. Users can deposit and withdraw funds from their account using either a credit or debit card, an e-wallet, or a prepaid card or voucher. Minimum deposit and withdrawal requirements do apply and sometimes there will be a fee. Depending on what method of payment you use, there will be a wait time to receive your funds. Check with your sportsbook to see the requirements for deposits and withdrawals.

Sportsbook Apps Security and Support

Making sure you have good app security is crucial to sports betting. There are many cybersecurity risks because users are often required to provide date of birth, social security number, email addresses, home addresses, and other personal information they may ask you to provide. Good app security can reduce the risks of a data breach of customer information. Feeling like your money is safe and secure as well as your personal information is always vital. Another area of concern when choosing online sports betting apps is considering its customer service reputation. Customer service members for your online sportsbook must be on hand 24/7 to respond to their customers quickly and efficiently. The best sports betting apps will have good customer service and support. Make sure the sports betting app you choose has 24/7 customer service, either by phone, email, text, or live chat to make your gambling experience even better.
Mobile Sports Betting Apps Compared To Online Sportsbooks
Mobile apps have opened a whole new world for sports betting. Users can now place bets on their phones from anywhere with some form of connection. Signing up is completely free and users can mobile stream games from wherever they are. With a mobile sports betting app, you can place bets on the go or watch live-streamed games from wherever they may be. It is clear that mobile betting apps are more convenient compared to online sportsbooks betting sites.
While mobile apps are more convenient than online sportsbooks, online sportsbooks will have a better user experience and a faster and more responsive interface. Using online betting sites is not only faster when it comes to line shopping, but also much easier to navigate through the website on a Mac or PC as compared to an iPhone or Android.
Mobile betting is more convenient, but it adds the extra temptation which can be problematic. Gamblers must bet safe and only risk what they feel comfortable losing. Gambling is for entertainment purposes only. If you or someone you know has a gambling problem and wants to seek help, please call 1-800-GAMBLER.
Using A Mobile Sportsbook App:
Betting apps may be a lot more convenient than online sports betting sites but the experience is different. If you are accessing a sportsbook from your computer, all you have to do is type in the online sportsbook and log in. To access the sportsbook from your mobile device, you will need to download sports betting apps onto your phone.
To access any sportsbook, you must be in a legally authorized state to access the sports betting market. What online sportsbook apps bring to the table is accessibility and on-the-go betting. If you are at the bar with some friends and a game is coming on that you guys want to bet on, you can now access the online sports betting market from your sportsbook's mobile sports betting app.
Betting With iOS Mobile Devices
Downloading and betting with an iOS mobile device is an easy process. To download sports betting apps onto your iOS mobile device, you must be in a legally authorized state to access the betting markets. If you are not in a legally authorized state, you will not be able to access the betting markets. First, go to the app store and search for the sportsbook app of your choosing. Then, download it onto your phone. Give the app store the information they need, or you will not be able to download the mobile app. Once downloaded onto your iOS mobile device, you can open the mobile app and start betting.
Betting With Android Sports Betting Apps
Downloading a sportsbook app and betting with it on your Android device is also a fairly easy process. The same limitations apply to Android users. You must be in a legally authorized state to access the sports markets. Downloads outside of the Google Play Store will launch you into a prompt to verify your location. If you are not in a legally authorized state, you will not be able to download sports betting apps. Go to the Google Play store and search the sportsbook app of your choice. Then, download and install it onto your mobile device. Once downloaded, you can access betting markets, create an account, make your first deposit and start betting!
Reasons To Use Sports Betting Apps
Every sports bettor has their reasons in selecting a sports betting app and here are some of the most common ones:
Increased Usability

Sports betting apps have little to no limitations when it comes to placing bets. The only limitation is you must be in a legally authorized state to use the sportsbook app. You have the capability of not only placing bets from the best betting apps on the go, but also watching streams, accessing lines, and even having an easier time funding your account from wherever you are. You can watch games and place bets anytime, anywhere. The mobility sportsbook apps have provided bettors with possibilities they never could have imagined. It is a no-brainer to download betting apps, here's why.

Accessible Sports Wagering

You can access sports markets and place bets from anywhere you are, as long as you are in a legally authorized state. If you are at the bar with a friend, and they have a sure win bet on the upcoming Tarheels basketball game that you want to take, you can now do that using the sportsbook's mobile app. If you are at a game and want to make it a little more exciting to watch, you can place a bet on the team of your choice from your seats! Sports betting apps have made betting markets accessible from virtually anywhere with cell service. The only limitation is you must be in a legally authorized state to use the sportsbook app.

More Betting Bonuses Available on Mobile Apps

Not only is it more convenient to bet on your mobile device, but you may be entitled to more rewards. Some of the best sports betting apps offer lucrative betting bonuses and welcome bonuses as is but claiming them on your phone may be more advantageous in the long run. As a thank you for not only downloading their sportsbook app, but they will also send you a welcome bonus usually upon making your initial deposit. Check with your sportsbook to see if they offer rewards when using their mobile sports betting app.

Sports Streaming On the Go

More sportsbook operators are providing sports streaming for sports bettors, and this allows you to view sports on your mobile phone and give you access to sports events or horse races. This means that you can watch your favorite events on the go on your mobile device using sports betting apps. Some of the best betting apps have sports streaming so be sure to choose a sportsbook that provides this feature.

Account Funding is Easier with Mobile Wallet

Mobile apps not only make placing bets more convenient but it is also easier to fund your account from your device. Mobile phones have virtual, or e-wallets attached, this can make funding and withdrawing funds easier on mobile. Since most phones save our credit card, debit card, and other forms of banking identification, making deposits and withdrawals is a simple click on your phone. Still, most withdrawal processes have a processing time, which will vary based on the withdrawal method. Sometimes it can take 24 hours to receive your winnings and sometimes it can take up to 72 hours to receive your winnings. Check how long it takes to withdraw funds based on the method of your choice. Fees usually do not apply.

Live Betting on Sports Betting Apps

If you love live betting, then mobile apps might be a viable option for you to seriously look into. Mobile betting apps have made it much easier to place bets on the go, making it much easier to place live bets as well. If you are at a sporting event and feel like the tide is turning for the underdog, then you can place a live bet on them from wherever you are as long as you have strong cell reception or internet connection! On-the-go live betting is a nice feature the best betting apps offer, so take advantage of it and place live bets anytime, anywhere. Mix live betting with the live-streaming feature to get the ultimate live betting experience.
How To Download And Install North Carolina Sports Betting Apps
You will find the process of downloading an NC mobile betting app simple and streamlined. The providers of all top sportsbook apps make their products as accessible as possible; in many cases, you will be able to download their app by clicking on a link from their website. However, you will also be able to access mobile sports betting apps by visiting the app store that matches your mobile device.
How To Download Apple iOS Betting Apps In North Carolina
Owners of iPhones and other iOS devices should head to the App Store and follow these steps to download a mobile sports betting app.
✅ Visit the App Store on your iOS device
✅ Enter the name of the mobile app you want in the search bar
✅ Once you have found your mobile app, highlight it and click Get
✅ This automatically downloads the app to the home screen
✅ Now you can open it and sign in - or sign up for an account
How To Download Android Sports Betting Apps In North Carolina
If you own an Android device, you will need to visit the Google Play Store to find the mobile sports betting app you want.
✅ Find the app store for Android devices on your machine
✅ By using the search function, seek out the mobile app you are looking for
✅ Now select the app in question and click Install
✅ Your selected sportsbook app will download to your device
✅ Open the app, sign in - and you are ready to begin betting
State-Specific North Carolina Betting Apps vs. Universal Betting Apps 
You will find there are two types of mobile sportsbook apps in the sports betting industry. Some of the providers of the best sports betting apps launch a separate app in each state. This allows for a greater focus on local sports teams, but means there is a lag during which any kinks in the app in question are ironed out.
Most of the leading operators who deliver the best sports betting apps – including the FanDuel sportsbook app and the Caesars sportsbook app – have a single app for mobile devices whose reach is simply expanded to take in any new state. These universal apps can be made available early in advance of the launch of legal sports betting, although you can't place any actual bets on them pre-launch.
What Are The Rules And Regulations For Downloading A North Carolina Sports Betting App?
Sports betting apps are free to download from an app store, but there are certain conditions that must be met before you can use them.
The first is that you need to be old enough. It is widely anticipated that you will have to be aged at least 21 to be able to place a wager through NC mobile betting apps.
You will also need to be physically located within the state. You will not have to be a resident, but to place bets on NC betting apps, you will have to be on licensed territory.
Mobile sportsbooks use geo-location technology to ensure their players are in the right place, and they may ask you to submit ID to prove you are above the minimum age.
Do I have to Download a North Carolina Sportsbook App If I Want To Bet?
There are ways to enjoy sports betting in North Carolina without having to download a sportsbook app. The first is to visit a retail sportsbook – there are three located at tribal casinos in the Tar Heel State.
You will also be able to access an online betting site on your desktop computer. This is also an option on mobile devices – you can visit a site through a web browser, by-passing the need to download a mobile app.
North Carolina Sportsbook Apps vs. Desktop Betting & Mobile Web Betting
The various ways of placing sports bets all have their loyal supporters. What matters is that you find a method of wagering that suits you best.
Many people enjoy wagering through a desktop device. The extra screen space and stable connectivity make for an excellent wagering experience.
However, being able to place bets on your mobile device through your favorite sportsbook app has so much in its favor. Not least the fact that you can put your money down wherever you are – at home, at work, socializing or travelling. Or even at the game you want to bet on!
In-Person Betting At North Carolina Retail Casino
Many people in North Carolina enjoy legal sports betting already by visiting a retail sportsbook at a tribal casino.
There are only three such sportsbooks. Two, at Harrah's Cherokee Casino Resort and Harrah's Cherokee Valley River, are located in the west of the state and are run by Caesars. The third is at Catawba Two Kings, much closer to Charlotte.
Many people enjoy retail sports betting. You are surrounded by like-minded enthusiasts, which creates a good buzz in the room. And, if you like mixing your sports betting with casino play, you can also enjoy your favorite slots and table games too.
Should I download a North Carolina Sports Betting App Before Going To A Retail Casino?
There is no overpowering imperative to download a mobile sports betting app before visiting a retail casino, whether it hosts a retail sportsbook or not.
However, it may suit you to have one of your favorite mobile sportsbook apps open while you are in a casino, either playing slots and tables or visiting the retail sportsbook – in which case, downloading a mobile app can make sense.
You can compare prices on your app and at the retail sportsbook to find competitive odds
You can place sports bets while playing your favorite casino game
You may want to live-stream a major sports event while enjoying slots play
Are Promotions Available On North Carolina Sportsbook Apps?
You should expect to be offered regular bonuses and offers when you sign up with the best sports betting apps. Indeed, your journey should begin with a North Carolina sports betting promo code targeted specifically at new customers.
This could take the form of a boost to your initial deposit, or the chance to get your first stake back in bonus bets if it loses.
Look out for frequent promos thereafter such as odds boosts, enhanced payouts on same-game parlays, special props on big events, and many more.
Features To Look For In A North Carolina Sportsbook App
How do you choose the betting apps in NC that are going to deliver the best mobile sports betting experience for you? Behind all the persuasive promotional messaging and eye-catching promos, there are several features that can help you decide on the right North Carolina betting apps.
The experience of placing bets at a sportsbook app should be a thoroughly pleasant one. The best sports betting apps have several ways to deliver just that.
Great User Experience
This is perhaps the most important consideration when you're trying to identify the best sports betting apps in North Carolina. Can you access the mobile app in question easily? Does it load fast, and present you with an attractive design that makes finding your favorite sports and markets quickly?
When you are moving from screen to screen, does every page load up instantly? Can you place your bet with the click of a couple of buttons? The best sports betting apps deliver top-notch functionality that allows you to concentrate on your sports betting rather than any hassle associated with the experience.
Attractive Promotions
Bonuses and offers can add real value and entertainment to your time playing on online betting apps. You should expect a welcome bonus that gets your time with a new account off to a flying start. You should also have plenty of further opportunities to glean a little extra value through regular promos such as odds boosts and parlay insurance.
The way you like to conduct your sports betting will determine what types of promos are most attractive to you. There should be enough choice on offer to ensure that your online sportsbook is in tune with your preferences.
Wide Range of Betting Options
You may limit your sports wagering to one particular sport or league. If your sportsbook app gives you plenty of choice and enjoyment in that respect, it's ideal for you. However, you may want to visit betting markets across a host of different sporting events. In that case, the provision of a wide selection of major and minor sports will be an important factor for you.
Similarly, you may like to switch between pre-game and live betting, or have a particular focus on live betting. However you like to wager, your chosen sportsbook app should give you all the options you need.
Competitive Odds
The competitiveness of the betting odds you find at your sportsbook app may not be a major consideration at first. As you become a more experienced bettor, however, you may feel the need to be sure you are wagering on mobile apps that offer you the best prices.
By using more than one online sports betting apps, you can work out where the most competitive odds are so that you can maximize your payout. If the Carolina Panthers are +115 to win their next NFL game at most mobile sportsbooks, but your book has them at +130, for instance, you know where to place your bet.
Choice of Banking Options
The best sports betting apps make it easy for you to be an active customer by offering a wide range of banking options. Whichever method you prefer to use to move your money, if your sportsbook app makes it available it is simply easier to play there.
Always check out the various methods you can use to deposit money in your online sportsbook account. And be sure you research the withdrawal options too. This list may be considerable shorter than the one showing how to hand your money over, but it's essential to know you can claw it back easily too.
Payout Speed
If you decide to withdraw your money after an enjoyable win, how long will it take for the funds to arrive in your personal account? This varies between sports betting apps – and it also varies considerably depending on the method you want to use.
The best sports betting apps will give you a detailed chart showing how many days it could be before your funds arrive. In most cases, though, e-wallets and cash at the cage of a partner casino are the most efficient options, while wire transfers and a check in the mail can take considerably longer.
Excellent Customer Support
One of the key factors in identifying the best sports betting app may be the ease and speed with which you can have a question answered or an issue resolved. Leading sports betting apps should have several options available when you want to get in touch.
These can include a toll-free phone number, an email address, or a 24/7 live chat function. You may also be able to get the information you want if the operator in question has an extensive list of sports betting apps FAQs. You could even get in touch through the brand's social media platforms.
Security Measures
Leading operators invest considerable time and money in making their sports betting apps safe for their customers to use. That is money well spent, because as a client you want to be sure your personal data is safe at all times while you are enjoying your sports betting.
Robust, state-of-the-art encryption should be in place to ensure all your transactions are safe. You should play your part by changing your password frequently and using a complex, unique password each time.
Check out the security record, and the measures in place to protect you, at any of the mobile sports betting apps you are planning to use.
Tips To Stay Safe When Using North Carolina Sportsbook Apps
All mobile apps available to sports bettors in North Carolina should have your security as a priority – but there are steps you can take to make sure your experience is as safe as possible.
Use Licensed Operators Only
You should only place bets with sports betting apps whose operators hold a license from the relevant state authority. You may be able to access unlicensed mobile apps offered by offshore companies, but we strongly advise against this. The standards of security are liable to be far lower than those used by licensed mobile sports betting apps. You will also have no legal recourse in the event of a dispute, and may lose your money as a result.
Check For Enhanced Security
As well as the encryption technology and other measures offered as standard by licensed operators, there should be other steps in place to protect you, your data and your money. Check to see if your chosen online sportsbook offers dual-factor authentication, for instance – and use it if it does. You may also be able to use robust techniques such as Touch ID and Face ID to make it impossible for anybody but you to sign into your account.
Change Your Password Regularly
Data breaches have occurred in the recent past because customers at certain mobile apps did not use complex passwords – and didn't change their details regularly. Make sure you use a set of letters and numbers that cannot be guessed easily. It's also essential that your password is one that you use only to access that operator's app, and that you change it at least once a month.
Pay Through Secure Methods
Every mobile sportsbook will offer you a choice of ways in which you can deposit money into your account, and withdraw it too. Check out the different methods available, and make sure you use a well-regarded and secure option. Some banking methods are more secure than others – you will enjoy extra peace of mind if you opt for the safest available.
Always Sign Out of Your App
It is easy to get carried away by the excitement of betting on sports – particularly live betting – and leave your mobile device unattended. That can make it possible for someone to access your data without you even knowing it. As soon as the event you have placed a bet on is over, or your wagering session is finished, make sure you sign out of your mobile sports betting app.
How to Sign up and Place a Sports Bet in NC
Once you download the sports betting app of your choosing, you can now create an account and start placing bets. To use a legal online sports betting app, you must be in a legally designated state. If you are not in a legally authorized state, you will not be able to access the sports market your sportsbook provides.
Signing up for a sportsbook is a relatively easy process. Your betting app will ask you for your email address, home address, phone number, valid driver's license, and social security number so be ready to provide those when prompted.
It is normal for sportsbooks to ask you for your driver's license and social security number because the regulator requires them to verify who you are and where your state of residency is. They will also ask you to create a username and password. Once these steps are completed, you can start accessing lines.
Before you can place bets, you must deposit funds into your new account. You can get a welcome bonus, which you normally receive after making your first deposit. Existing users are also offered promotions on deposits. However, welcome bonuses and deposit bonuses often come with requirements.
These requirements can come in the form of wagering requirements, deposit requirements, and sometimes an exploration. Wagering requirements mean you must wager a certain amount before you can successfully withdraw winnings.
If a welcome bonus gives you $50 in free play but has a 10x wagering requirement, it means you must wager $500 before you can make a withdrawal. Sometimes you will have a minimum deposit requirement to apply for a welcome bonus or deposit bonus. A bonus with a minimum deposit requirement of $50 means you must deposit at least $50 into your account to claim the rewards. Sometimes these bonuses come with an expiration date, meaning they could expire within 30 days if not used. Check what requirements you must fulfill to apply for the welcome bonus of your choice.
Now that you have funds in your account, and the potential of a little extra with your welcome bonus, you can now start placing bets. Head over to the sportsbook tab, select the league you want to bet on, and the game you want to bet on. Once you choose the game, depending on the league, you can place bets on the spread, money line, run line, point total, and prop bets! Select your bets and head over to your bet slip.
In your bet slip, you can build bets, find out odds on wagers, and keep track of your open bets. You can make straight bets, parlays, round robins, and teasers in your bet slip. Choose the type of bet you want to make, the amount you want to wager on it and enjoy the ride!
Bet Responsibly With North Carolina Sportsbook Apps
Once online sports wagering is legal in the Tar Heel State, it is likely that all activities will be regulated by the North Carolina Education Lottery. This is the body that will make sure all legal requirements are met. If, for instance, betting on college sports – which are enormously popular in NC – is restricted, those restrictions must be imposed.
The regulatory authority will also insist that all mobile betting apps encourage responsible gambling by their customers. They should provide information, advice, and support for clients, particularly those who fear their wagering may be veering out of control.
Prepare To Bet With North Carolina Sports Betting Apps 
Sports fans across North Carolina are waiting eagerly to see if they will get the chance to place online bets legally on their favorite teams and leagues in the near future. If any bill gains the approval of state legislators and is approved in mid-2023, it is likely that legalized sports betting will get under way around the start of 2024.
From this review, it is clear that North Carolina could soon be home to a dozen legal sportsbook apps that have extensive experience of delivering a quality service.
Bettors in the Tar Heel State can anticipate the launch of several leading apps that will make the experience of placing bets on your favorite sport highly enjoyable. It only remains to be seen how soon that irresistible vision may become an exciting reality.
We cover the best sportsbook promo codes and risk-free bets to help you get the most out of sportsbooks along with our betting guides on money lines, parlay, and more! The legal online gambling age in the United States is 21. Gambling is for entertainment purposes only and only wager what you are comfortable losing. If you or someone you know has a gambling problem and wants help, please call 1-800-GAMBLER.
North Carolina Sports Betting Apps FAQ
It remains to be seen how soon online North Carolina sports betting is legal. Efforts are under way to secure legalization during the 2023 legislative session. If those efforts are successful, work will begin on creating a regulatory framework, and legal online sports wagering may begin in the Tar Heel State around the start of 2024. 
It is extremely likely that all of the leading online sportsbooks that launch in North Carolina will make a mobile app available to customers. The popularity of wagering through mobile devices continues to grow irresistibly, which means it would be extremely difficult to compete for customers for any operator that did not invest heavily in a top-quality app.
It has yet to be decided how many mobile betting licenses will be made available to operators in North Carolina. The most recent bill designed to legalize online wagering envisages between 10 and 12 licenses. That would create a vibrant online sports betting industry in the state, and set the scene for a fierce battle for customers' loyalty.
The choice of the best sports betting app will always be a deeply personal one. However, there is no denying that sports bettors in North Carolina will have a host of highly respected iPhone apps to choose from. Leading operators such as FanDuel, DraftKings, BetMGM and PointsBet all score extremely well among visitors to the App Store.
The standard of Android betting apps likely to be available in North Carolina is extremely high. Reviewers in other states are particularly impressed by Fanduel and PointsBet; you may decide the best for you is DraftKings or the Caesars sportsbook app. What is certain is that the selection is broad, and your final decision will not be an easy one.
You should find a host of enticing promos at any leading sportsbook app in North Carolina. These should include a welcome bonus, odds boosts, and enhancements on same-game parlays or live betting opportunities. Find a brand with a sign-up promo that suits you and a frequent supply of the type of offers you want to take up.
This has yet to be decided – but, in a state where college sports are hugely popular, that is a decision that is keenly anticipated. The rivalry between Duke and UNC needs no extra spice, but it will certainly get it if you can enjoy a host of pre-game and live betting opportunities when the two clash.
Contributors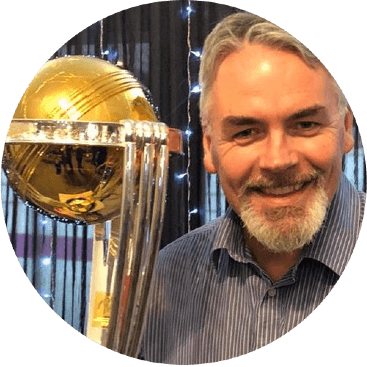 Martin Booth
Senior Writer & Product Reviewer

@MartinBooth_
Martin Booth is a Senior Writer and Product Reviewer for BetCarolina.com. An expert at picking out exactly what sets each app apart, Martin is our go-to source when it comes to informing our readers on what the top betting apps and sites have to offer in North Carolina.