What is a Prop Bet?
Prop bets are an unconventional form of sports wager that allow bettors to speculate on specific events or within a sporting match rather than simply the final score or point spread. These bets can involve anything from predicting the total number of goals scored in a soccer match, the number of strikeouts by a pitcher in a baseball game, or even the duration of the national anthem performance at a major sporting event. Props not only add an element of fun and excitement to sports betting in North Carolina, but also provide bettors with additional opportunities to showcase their knowledge in unique ways. And some sportsbooks typically offer unique promos that concern prop bets as well, so when North Carolina sports betting promos are available, keep an eye out for special prop bet promos.
Examples of Prop Bets
Prop bets encompass a wide array of entertaining and uncommon betting options. Rather than focusing on the final score of a game, prop bets allow sportsbook users to wager on interesting events that could take place during the match.
Fun vs. Skilled Prop Bets
Proposition bets can be split into two categories: skilled and fun. A skilled prop bet is based on the analysis of specific player or team statistics, requiring a level of expertise and knowledge in the sport. These bets involve making informed predictions about outcomes that can be influenced by skill or strategy, such as player performance. On the other hand, a fun/exotic prop bet is more lighthearted and often unrelated to the actual gameplay, focusing on entertaining aspects like halftime performances, commercial advertisements, or other non-athletic elements of an event.
For instance, in a basketball game during the regular season, player props can involve bets on the number of points scored by a specific player, the total assists made by a point guard, or the rebounds grabbed by a center. The range of player props available make betting allows for a unique avenue to bet on your favorite North Carolina athletes.
Skilled Prop Bet Examples
Whether Patrick Mahomes will exceed 300 passing yards in an upcoming Kansas City Chiefs game.
Predicting that both teams in an NBA match will have a combined total of over 10 three-pointers made in a game.
That a specific player in an MLB game will hit a home run.
Fun Prop Bet Examples
Predicting the outcome of the coin toss at the beginning of a football game.
Correctly guess the color of the Gatorade bath poured on the winning coach.
Predict the length of the national anthem at an upcoming Carolina Panthers game.
Player Props
A player prop refers to a type of wager that focuses on the performance or actions of individual players within a sporting event. Player props allow bettors to place bets on specific outcomes or achievements of players, unrelated to how the match unfolds. Player props are available on North Carolina sports betting apps throughout the regular season in addition to major events, such as Super Bowl prop bets.
Player Prop Examples
Over/under four tackles for Jaycee Horn in a Carolina Panthers vs. NY Giants.
Will Jordan Staal score a goal in the next Carolina Hurricanes game?
Whether or not Bryce Young will throw a touchdown in the first half of the next Carolina Panthers game.
Game Props
Game props are distinct from player props. While player props center around individual player performances, game props focus on specific events relating to the game overall. Game props encompass a broader scope, allowing bettors to wager on various aspects of the game beyond individual player statistics. This could include team props or other factors of the game that do not pertain to certain athletes.
For example, in a basketball game, game props could include bets on the total number of points scored in a quarter, the number of three-pointers made by both teams combined, or the time of the first substitution. These props capture the overall dynamics and developments of the game itself, involving multiple teams or factors.
Game Prop Examples
Will the total points scored in the game between the Carolina Panthers and Tampa Bay Buccaneers NFL game be an odd or even number?
Over/under a combined score of 200 for Charlotte Hornets vs. Atlanta Hawks.
Will the Carolina Hurricanes score a power play goal in the game?
Why You Should Be Betting Props in North Carolina
There are many advantages to betting props on North Carolina sportsbooks like BetMGM North Carolina. Props provide an exciting and novel way to bet on sports, allowing bettors the flexibility to focus on aspects of the game that are not related to the final outcome or score. Propositions bets also offer an opportunity to double down on your knowledge and insights by focusing on specific players, statistics, or events. In North Carolina, prop bets often come with straightforward and simple betting options, making them accessible to both experienced and novice bettors.
Prop Bets are Flexible
Proposition bets offer a great level of flexibility in sports betting. They allow sports bettors to move beyond traditional wagers on the game outcome and focus on specific events or outcomes within a sporting event. Think of props as an opportunity to tailor sports betting to your unique interests, where you can pick wagers that align with your own insights and expertise. Props allow sports bettors to zoom in on aspects of the game that are interesting to you and that you potentially know best.
Double Your Money
One of the enticing aspects of prop bets, particularly player props, is the potential to double down on your knowledge to increase your winnings with a brand like Caesars Sportsbook North Carolina. If you have a strong belief related to the performance of a specific athlete, prop bets allow you to amplify your wager and capitalize on that confidence. It's similar to placing a big bet on a horse you're certain will be first to cross the finish line. By strategically identifying value in the betting markets and leveraging your insights, you have the opportunity to maximize your profits by targeting specific player achievements or game events through prop bets.
Prop Bets are Simple (and Fun)
One of the great advantages of prop betting is its simplicity, making it an enjoyable way to enhance the excitement of watching a game with friends or family. Placing prop bets is as straightforward as predicting specific outcomes or player performances, without the need to worry about the final score specifically. Prop bets, with popular options like Super Bowl prop bets, provide an accessible entry point into the world of sports betting, allowing you to actively engage in the game and cheer for specific outcomes that you find exciting.
Prop Betting Strategies
Now that we understand the benefits of betting props in North Carolina, let's delve into some prop betting strategies that can enhance your chances of success. We will explore different approaches to bankroll management, choosing a betting market, and searching for mispriced odds. While there is no single strategy that will guarantee a successful prop bet, these techniques will help you place better bets.
Bankroll Management
Bankroll management, no matter what type of bets you are placing, is very important to keep in mind when sports betting. When wagering props, you should always set a budget and place bets responsibly. Managing spending forces bettors to make better-informed decisions and make the most of their wagering allowance. This way, you can protect your funds while increasing the chance of earning more in the long run.
Specialize in a Specific Sport or Market
Focusing on a specific sport or prop market is a valuable strategy in prop betting that can prevent costly mistakes to increase overall winnings. By honing your expertise in particular prop markets, you can become more familiar with the intricacies of the players and teams involved. A specialized focus allows bettors to identify value and opportunities within prop markets while avoiding becoming overwhelmed by the vast array of prop bets available on sportsbooks like DraftKings North Carolina.
Look for Mispriced Odds
Mispriced odds in prop betting refer to situations where the bookmakers have inaccurately assessed the probability of a particular outcome, resulting in prop bet odds that are more favorable to the bettor than they would be normally. Recognizing mispriced odds can be a useful strategy to maximize your profits when betting props. By conducting thorough research, analyzing player performance trends, and comparing prop bet odds across different sportsbooks, you can identify instances where the odds are undervalued or overvalued.
Common Mistakes in Prop Betting
Knowing effective prop betting strategies is one thing, but it's also important to know what mistakes you should avoid making when betting props in North Carolina. The following sections will cover common mistakes that can hinder your profitability and overall success in prop betting.
Overvaluing the Narrative
Overvaluing the narrative refers to overlooking objective factors and relying solely on subjective perceptions when placing prop bets. This can be problematic because it leads to biased judgments and can result in poor decision-making. It is safer to be objective and consider all relevant information, such as team statistics, player performance, and historical trends, to make more informed betting decisions.
Ignoring the Vigorish (Vig)
Vigorish, also known as vig, is the fee that sportsbooks charge for accepting a wager on their platform. Bookmakers offer odds that include the vig, which ensures they make a profit regardless of the outcome. Ignoring the vig can be problematic because it distorts the true probability of winning and can lead to unrealistic expectations and poor betting decisions. To avoid this, bettors should always factor in the vig when evaluating the potential value of their props, whether they are Super Bowl bets or during the regular season.
Failing to Line Shop
If you didn't compare odds to seek out the best odds available for a particular bet before placing a prop, you failed to line shop. Different sportsbooks may offer varying prop odds or live odds for the same event, which can significantly impact potential winnings. By failing to line shop, bettors may miss out on better odds and potential higher payouts. Always check out multiple platforms like FanDuel North Carolina to make sure you are getting the best value for your wager.
Overextending Your Bankroll
You should never bet more money than you can afford to lose. Maintaing responsible gambling habits is something that you should always be mindful of, no matter that types of bets you place. To avoid overextending your bankroll, make sure to establish a proper bankroll management strategy. This can be accomplished by setting a limit for the amount of funds you deposit or the amount you wager.
How To Make a Prop Bet in North Carolina
The majority of online sportsbooks in North Carolina offer a range of prop betting options. Wagering props is straightforward and easy, all you have to do is follow the following steps:
✅ Get your account ready by choosing a licensed and regulated NC online sportsbook, creating an account, and making a first deposit to fund your prop bet
✅ Once your account is funded, browse the website or mobile app of the sportsbook and find the betting markets available. Prop betting options should be easy to find, as they are usually categorized under the specific sport or game you wish to bet on.
✅ Within the prop betting section, explore the available prop bet options. Review the odds for each prop.
✅ After exploring the available prop bet options, choose a prop bet with favorable odd that is most exciting to you and add it to your bet slip.
✅ From here, select a wager amount that is within your your bankroll management strategy and place the bet.
✅ Once the wager is placed, all you have to do now is sit back and watch the action unfold. Stay engaged in the game and enjoy the excitement while you wait for the outcome of interest.
How To Win a Prop Bet in North Carolina
To increase your chances of winning a prop bet in North Carolina, a strategic approach is best. Here are some steps you can follow to improve your chances of being successful:
✅ Find a prop bet you are interested by choosing a sport you enjoy and are familiar with.
✅ Gather information and research the specific factors relevant to the bet, including player/team statistics or recent performance.
✅ Analyze prop odds and compare lines offered by different sportsbooks to identify the most favorable option for the specific bet you are interested in.
✅ Consider external factors that could influence the outcome, such as injuries, weather conditions, or recent news developments.
✅ Based on your research, analysis, and consideration of prop odds, make an informed decision on whether to place your bet and the amount you are comfortable wagering.
How Prop Bets Are Paid in North Carolina
Whether you win from betting props on major league big games or other sports that are less popular, online sportsbooks in North Carolina offer a number of payment options that make it easy to receive your winnings. Withdrawal methods commonly found on NC sportsbooks include online banking, ACH e-Check, PayPal, or even check by mail. The time it takes for you to receive these winnings will vary depending on the sportsbooks and the banking option that you choose.
Popular Prop Bets in Sports
NFL Prop Bets

North Carolina sportsbooks put a lot of emphasis on prop options for NFL games. An example of a common NFL player prop is predicting the passing yards for a quarterback. Consider a bet where the line for Tom Brady's passing yards is set at over/under 275.5 yards with -110 odds on the over. A $100 bet on the over would yield a $90 profit plus the original stake.

Super Bowl Props

Super Bowl prop bets are one of the most popular markets for placing props. One popular Super Bowl prop bet is predicting the Super Bowl MVP. For example, A $100 bet on Mahomes would yield a $300 profit if he is named the MVP if the odds for Mahomes to win the Super Bowl MVP are +300. Other popular Super Bowl prop bets include predicting the length of the national anthem or wagering on specific player or team statistics. Super Bowl prop bets provide diverse options for bettors to engage with the largest sporting event of the year.

NBA Prop Bets

Basketball fans will love the variety of NBA props out there. Some of the best NBA proposition bets involve predicting specific player performances, such as the total points scored by LeBron James or the number of three-pointers made by teams in a game. For instance, if the line for LeBron James' total points is set at over/under 25.5 points, and a $100 bet on the over has -105 odds, a successful bet on the over would result in a $95 profit.

MLB Prop Bets

Sports betting on America's favorite pastime is a whole lot more fun with props. One example of an MLB prop bet is predicting the total number of home runs hit in a game. If the line for a particular game is set at over/under 8.5 home runs, and a $100 bet on the over has +120 odds, a successful bet on the over would yield a $120 profit plus the original stake if the game sees nine or more home runs.

NHL Prop Bets

The Carolina Hurricanes, consistently ranked highly in their division, make a great team for NHL prop betting. NHL props often look at the total number of goals scored by a specific player. For example, if the line for Sebastian Aho's goals in a game is set at over/under 1.5 with -120 odds on the over, a successful $100 bet on the over would yield a $83 profit if the Aho scores two or more goals.

College Football Props

Prop betting is frequently available for college sports games in addition to the major leagues. A college football prop bet could involve predicting the total passing yards by the North Carolina Tar Heels' quarterback in a game, with the line set at over/under 250.5 yards and -105 odds on the over. A successful $100 bet on the over, resulting in the quarterback throwing for 251 or more passing yards, would yield a $95 profit (plus the return of the original stake). Not all sportsbooks offer prop markets for college football, so you might have to search around for ones that do.

College Basketball Props

College basketball prop wagers offer an exciting way for fans to engage with their favorite teams and star players on online sportsbooks. An example of a college basketball proposition bet is predicting the number of rebounds for Kyle Filipowski in a Duke Blue Devils game. With the line set at over/under 8.5 rebounds and -110 odds on the over, if a bettor places a $100 wager on the over and the player Filipowski grabs nine or more rebounds, the bettor would win $90.

NASCAR Racing Props

Add to the thrill of a NASCAR race by placing props. There are several interesting prop options that are frequently offered for NASCAR events. One such betting option is the number of total caution laps in a race. If the bettor wages $100 with -120 on over 4.5 laps, they could win $83 if the bet hits. NASCAR props show there are many interesting facets to a race aside from simply who the winner will be.

Horse Racing Prop Betting

If you're looking for some variety in prop betting options, horse races offer a fun opportunity to switch it up from traditional team sports. Given their fast-paced nature, horse racing is sure to catch anyone's attention. One captivating horse racing prop looks at the jockey who will have the most race wins at a specific horse racing event. For instance, if your pick has +250 odds to achieve the most race wins, a successful $100 bet on the pick would result in a $250 profit if they indeed emerge as the leading jockey in terms of wins at the event.
What are Some Tips for Successful Prop Betting?
When it comes to prop betting, we are a happy to provide some tips that can help improve your chances of success. Here are some strategies to consider:
Do Your Research
One of the key tips for successful prop betting is to do thorough research. Gather as much information as possible about the players, teams, or any other relevant factors so you can make intelligent betting decisions. There are many useful resources including as sports betting websites, news articles, and statistical data that can provide important information to increase your chances of making profitable prop bets.
Narrow Your Focus
Another important tip for prop betting is to narrow your focus. Instead of trying to bet on a wide range of prop bets, focus on a specific area or market where you have a deeper understanding or expertise. By focussing on specific sports or teams, you can dedicate more time and research to analyzing those specific prop bets, increasing your knowledge and potential for making more accurate predictions.
Have Fun
Finally, it's important to remember to have fun first and foremost. Enjoy the experience of analyzing and predicting outcomes, and approach prop betting with a sense of enjoyment rather than solely focusing on the financial aspect. By maintaining a lighthearted attitude, you will guarantee yourself an overall more positive experience by ensuring sports betting remains an entertaining activity regardless of the outcome.
Get Started Making Prop Bets in North Carolina
Now that you've learned the basics of prop betting in North Carolina, you're ready to begin enjoying the excitement of props. As we've seen, props are unique bet type that can greatly enhance the betting experience of North Carolina sports fans. By focussing on specific aspects of the game as opposed to the final outcome of the match, props allow bettors to zero in on the elements of the sport that they enjoy the most.
While there is no single strategy that can guarantee your props will be successful, we hope you consider some of the tips outlined earlier in this article. A well-informed and responsible betting approach goes a long way when it comes to maximizing your chances of success. Most importantly, remember to enjoy the experience.
North Carolina Prop Betting FAQs
A prop bet in football is a type of wager that focuses on specific player or team performances within a game, rather than the final outcome. It involves betting on various individual or team-related events that may occur during a football game, such as the number of passing yards by a quarterback, the total number of touchdowns scored, or the first team to score.
Yes, it is possible to parlay prop bets. A parlay bet combines two or more individual bets into a single wager, offering higher potential payouts. While prop bets are often used in parlays involving other bet types like point spreads or moneylines, it ultimately depends on the sportsbook and its specific rules. Parlaying prop bets can increase the potential winnings, but it also increases the risk as all legs within the parlay must hit to win.
Placing prop bets on online sportsbooks is easy. Simply navigate to the game or event you wish to bet on and browse the betting markets. Since most sportsbooks offer prop betting, you should have no trouble finding the prop bet you are interested in. All there is to do now is select your desired wager amount and confirm the bet.
To win a prop bet, you need to correctly predict the outcome of a specific occurence during a sporting event. This could involve factors like individual player performances, game statistics, or even non-sporting elements like halftime shows or coin toss results.
The best props will depend on your individual interests. Prop bets are a fun way to enjoy sports betting without focussing on the final outcome of the game. Considering this, the best prop bets are ones that cater to what you enjoy and know best.
Yes, sportsbooks in North Carolina offer real money winnings to their users. If you make a successful prop bet, the earnings from the bet will be added to your sportsbook account. You can then withdraw these funds for real money.
This depends on the sportsbook. The best sportsbooks in North Carolina will offer prop betting for a large variety of sports beyond the major leagues. Before signing up for a sportsbook, it is a good idea to do some research to find out if the platform offers the betting markets you're looking for.
Yes, you can often place prop bets during live betting or in-play betting. Many sportsbooks offer a variety of prop bets that you can wager on as the game or event unfolds. These prop bets are specific to certain game situations or player performances occurring in real-time.
To find the best odds for prop bets, it is important to shop around different sportsbooks. Compare the prop bet offerings from various sportsbooks and analyze the odds they offer for the same proposition. By comparing and selecting the sportsbook that provides the most favorable odds, you can maximize your potential winnings.
Prop betting carries certain risks, as outcomes depend on specific player or team performances rather than the overall result of the game. As is the case for any bet type, it is always possible for unexpected circumstances to interfere with your expected outcome. Doing your research before betting can reduce risks.
Author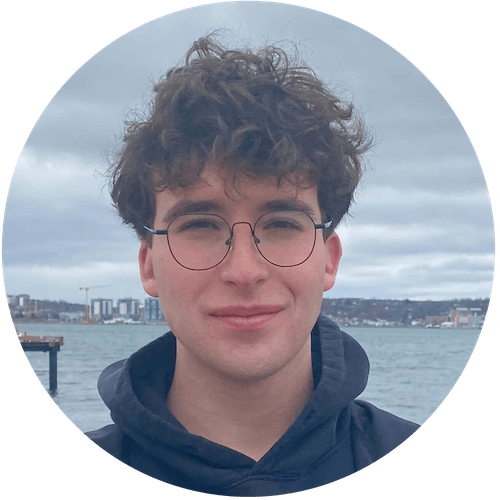 Stefan Krysa is a freelance sports writer based in Montreal, Quebec, Canada. Born in the U.S. and raised in Canada, he is an avid fan of both American and Canadian sports, and is committed to providing up-to-date information regarding sports betting across North America.