What is Live Sports Betting in North Carolina?
Live betting refers is a bet type where sports bettors are able to place bets on sports in real-time as the game is happening. While traditional bet types require players to place their wagers prior to the match beginning, live betting allows users of North Carolina sports betting apps and sites to engage in sports betting in a whole new way by immersing themselves in the game while betting at the same time. Live betting requires strong quick-thinking skills and adaptability, but can return great results when done properly.
As all sports fans know, the trajectory of a game can change in a split second, totally altering previous expectations of what the final result of the match will be. Live sports bettors have lots of flexibility to adapt their betting strategy based on live changes in the game. By placing live wagers, sports bettors can capitalize on the dynamic nature of sports in an exciting way. Live bets not only provide an enhanced opportunity to be successful when sports betting, but also engage in their favorite sports in a unique way. This is why many sports bettors in North Carolina love to bet live.
How Does Live Betting Work?
In-play betting is possible thanks to advanced technology and algorithms developed and refined by online sportsbooks like BetMGM North Carolina in the last decade. Online sportsbooks are able to provide live betting odds by utilizing sophisticated algorithms that continuously analyze the dynamics of a sporting event and calculate the odds in real-time. Sportsbooks closely monitor the game and take into account factors such as score, time remaining, player performance, and more to frequently updated betting odds. These odds are then displayed on the live betting platform in an organized and user-friendly manner.
In addition to innovative oddsmaking strategies, in-play betting wouldn't be possible without high-quality software that allows bettors to seamlessly follow their favorite sports and place bets at the same time. Live betting interfaces in North Carolina often provide real-time updates, displaying score changes, key events, and relevant statistics to help bettors make better decisions when wagering. Live streams are frequently incorporated into the live betting platform so that users can watch the game while being able to place bets. Such interfaces create an immersive experience, letting users track the game's progress and place bets with ease.
What is Moneyline Live Betting?
Moneyline live betting is one of the most common forms of in-play betting. Moneyline bets traditionally focus on which team or individual will be the outright winner in a sporting event. This is the same when it comes to betting moneylines live. Instead of placing the wager before the game begins, however, live moneyline betting lets users of sportsbooks like Caesars North Carolina wager as the action happens. Throughout a game, moneyline odds will frequently change depending on the performance of each team and momentum. The dynamic nature of live moneyline odds provides bettors with the opportunity to cash-out at an opportune moment to secure a higher payout.
The Difference Between Live Betting & Live Streaming
Live betting and live streaming are two distinct features of online sportsbooks like FanDuel North Carolina. While the two work together to provide sportsbook users with a high-quality betting experience, they refer to very different aspects of an online sportsbook platform. As was discussed earlier, live betting refers to the ability for bettors to wager on sports while a game is in-play, as opposed to only placing bets before. Live streaming, on the other hand, is a feature that provides coverage of the game in real-time so that users can follow the match online.
Online sportsbook live streams provide essentially the same experience as watching the game on your TV. Live streams can occasionally run behind live events, but most sportsbooks like DraftKings North Carolina work hard to provide a secure connection to that their users do not receive important information too late. Live streaming is an important aspect of an online sportsbook live betting platform, giving users the opportunity to stay updated on the game and place live bets from the same online sportsbook website or mobile app.
Pros & Cons of Live Betting on Sports in North Carolina
Like any other form of sports betting, there are advantages and disadvantages to wagering on sports live. Although in-play betting is an exciting way to bet on sports as the game unfolds, betting this way can be highly volatile. Betting on sports live requires online sportsbook users to think quickly and make split-second decisions in order to avoid losing. Consider these pros and cons before jumping into North Carolina live betting:
Pros
✅ Adjust your betting strategy in real-time to capitalize on the unpredictable nature of sports
✅ Engage in your favorite sports in a new way by being able to watch and bet live at the same time.
✅ Enjoy the thrill of rapidly changing betting opportunities and the action of the game.
Cons
⛔️ The fast-paced nature of live betting can lead bettors to make poor impulsive decisions
⛔️ Limited time for research means you don't have as much opportunity to make informed betting choices
⛔️ You might find live betting takes away from the enjoyment of only focussing on watching the game.
Recommended Sports for Live Betting in NC
NC online sportsbooks these days offer live betting for an impressive number of sports. From the most popular leagues to niche events, bettors should have no problem finding their favorite teams and players to bet on. There are certain sports that are particularly popular when it comes to live betting in North Carolina. These sports tend to have more coverage and varied betting options. Check out some of our favorite sports for live betting below.
Football

Football is one of the most popular sports for live betting in North Carolina. Being one of the most viewed sports nationwide, NC online sportsbooks are sure to provide an excellent variety of live betting options. On most sportsbooks, NFL live betting can be found for just about any upcoming match. Whether you're a fan of the Carolina Panthers or another team, you will be able to enjoy live betting on your favorite teams. In addition to professional league football, college live football betting is also available on certain sites. Rather than placing your bets before the game begins, live betting on football lets you adjust your bets in real-time. For example, If you think certain players are more likely to score a touchdown in the second half due to their performance in the first half, live betting gives you the flexibility to place such wagers.

Basketball

Due to the fast-paced nature of the game, basketball is one of the best sports for live betting. With constant changes in momentum and points scoring, live betting on basketball lets bettors take advantage of shifting live lines throughout the game. Consider, for instance, a game where the Charlotte Hornets are not favored to win. After the first quarter, however, it becomes clear that the Hornets are performing well. Live betting on this game would give sportsbook users the chance to capitalize on changing lines for each quarter of the match. Given that basketball is such a fast-moving sport, make sure you are prepared to think on your feet before betting live on these games.

Baseball

Just because North Carolina does not have an MLB team of its own doesn't mean that baseball fans in the state can't enjoy live betting on one of America's favorite sports. While the game isn't necessarily as fast-paced as some other sports, natural breaks in baseball actually make it a sport very well suited to betting live. With each inning, bettors can assess the flow of the game, analyze how athletes have played, and adjust their bets accordingly to win. Baseball live streams on NC sportsbooks let users follow the game in real-time while being able to easily place bets. Live betting on baseball can be found for just about any MLB team, from the Atlanta Braves to the Washington National.

Hockey

Hockey is another fast-paced sport that makes for an exciting live betting experience. Similar to basketball, hockey games can move at breakneck speed with back-and-forth goals and turnovers. In-play betting gives sportsbook users in North Carolina the chance to engage in the action of hockey in a new way. Live lines change frequently in hockey games, which means there is ample opportunity to take advantage of favorable odds for to make the most profitable bet. Live betting on Hockey in North Carolina is available for most games throughout the regular season and playoffs. If you're a Carolina Hurricanes fan, you'll definitely want to take check out in-play betting on hockey.
What Makes a Great Live NC Betting Site?
There are many things that go into making an excellent live betting site in North Carolina. In reality, choosing the right sportsbook for live betting isn't so different from picking a sportsbook for any other purpose. The ability to seamlessly wager on your favorite team or athlete while the game is happening requires dedicated service and a high-quality platform. A variety of live betting options, unique markets, and exciting North Carolina sportsbook promos are among the most important things to look out for. We'll take a closer look at these aspects in this section.
Large Live Odds Selection
One of the most important things to keep an eye out for when choosing a live betting site is a large live odds selection. Live betting isn't nearly as fun if a sportsbook only offers limited in-play betting options. A good selection allows bettors to have a diverse range of options and markets to choose from, meaning they can find bets that interest them for their favorite games. FanDuel is a leading North Carolina sportsbook that excels in this regard, offering an extensive variety of live betting markets across various leagues and sports. FanDuel's live betting platform covers a wide range of games, including popular leagues such as the NFL, NBA, MLB, and NHL, among others. The Fanduel in-play betting platform will let you predict an outcome and place live bets on just about all of your favorite sports.
Unique Markets
It is common for sportsbooks in North Carolina to offer slightly different and unique markets for live betting. While most sites will cover the most popular sports, such as football or basketball, it can sometimes be more difficult to find betting options for more niche sports. This is why it can be advantageous to sign up for multiple sportsbooks to see what each of their offerings are. Overall, PointsBet Sportsbook NC is a go-to site for unique in-play betting markets. From tennis to soccer and more, the Pointsbet live betting interface offers live betting options beyond the most typical American sports.
Live Betting Promotions
As is the case with other bet types, opting-in for live betting promotions is a great way to make the most from your bets. In-play betting promos are an important factor to consider when choosing an NC online sportsbook, as certain sportsbooks will have more promotions than others. Opting-in for such promos is easy and can greatly enhance the profitability of live betting. It is important to remember, however, that most bonuses are time-sensitive and can have unique limitations, meaning sportsbook users must be aware of the terms and conditions of each promotion. BetMGM sportsbook is widely known as one of the best online sportsbooks when it comes to promotions, including those catered to live bettors. If you're looking for ways to get additional value from betting live, this is the site for you.
How are Live Betting Odds Calculated in NC?
There are many factors that go into calculating live odds, including both pre-game analyses and live adjustments. Before a match begins, online sportsbooks set baseline odds the same way they would for non-live betting. Team and player statistics, past matchups, injuries, and other relevant information are all taken into account. Once the game begins, however, is where things get interesting. Advanced algorithms are used to assess how the game is unfolding, calculating the probability of outcomes based on player and team performance in real time. The largest and most popular online sportsbooks in North Carolina employ a sophisticated system to set live odds correctly.
Make a Live Bet on Sports in North Carolina
Live betting is a unique and exciting way to bet on sports in North Carolina. Instead of simply placing a wager prior to the game beginning, live betting gives bettors the ability to bet while the match is happening and adapt their strategies accordingly. If you are a quick thinker and enjoy a fast-paced betting experience, live betting is a great way to capitalize on the unpredictable nature of your favorite sports. Online sportsbooks in North Carolina have created excellent live betting platforms that allow their users to seamlessly follow sporting events and wager on them at the same time, from the same place. The best NC sportsbooks offer live betting for a good range of sports, from football to tennis, meaning just about any bettor can find a live betting game that will interest them. When choosing a live betting sportsbook in North Carolina, look out for those with a large live odds selection, unique markets, and numerous promotions. So what are you waiting for? Now that you have all the information you need, you can get in on the excitement of live betting today.
North Carolina Live Betting FAQ
Yes, it is possible to bet on sports live in North Carolina. Live betting is an increasingly popular betting format enjoyed by sportsbook users across the country. The majority of online sportsbooks in North Carolina now offer excellent live betting platforms.
There are many great live betting sites in North Carolina. Check out our recommended NC online sportsbooks to find some of the top options for betting live in the state. Each sportsbook is slightly different, and the best sportsbook will ultimately come down to your personal preferences and interests.
Yes, in-game betting can return real money winnings as long as you are betting on a licensed and regulated online sportsbook in North Carolina. Just like any other form of online sports betting, a winning wager will reward you with the appropriate amount based on the odds and your initial stake.
Live sports betting in North Carolina is available for a large range of sports. This includes the most popular sports in the country, such as major league basketball, baseball, football, and hockey. Other niche sports also frequently have live betting options, including tennis and even NASCAR.
Yes, in-play betting and live betting are interchangeable terms that both refer to placing bets on sports online after the game has begun. Instead of placing a bet prior to the start of the match, live betting (or in-play betting) provides sportsbook users with the chance to adjust their betting strategy based on live developments in the game.
Author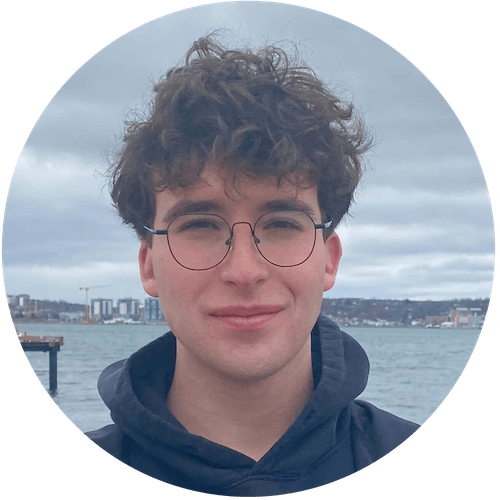 Stefan Krysa is a freelance sports writer based in Montreal, Quebec, Canada. Born in the U.S. and raised in Canada, he is an avid fan of both American and Canadian sports, and is committed to providing up-to-date information regarding sports betting across North America.